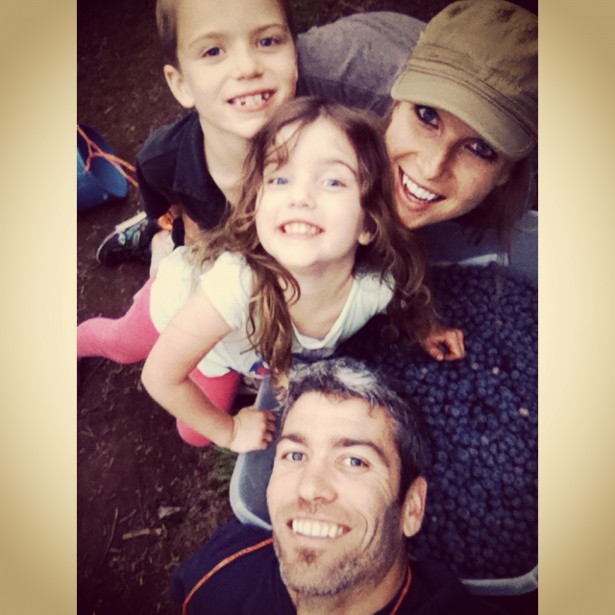 Hi.
I'm back. I'm hoping you are still here(?), you who are so full of grace that you heartily blessed me in this Sabbath month I just enjoyed. As I mentioned before, it'd been 7 years of pounding out these words, and life has picked up speed and this Mama just needed … to breathe.
And look.
And listen.
And learn.
It may seem like a small thing, taking a month off blogging, but it wasn't just that. I took a month of everything. Unplugged, often unreachable, I focused on my dear mama, my man, my babes. Life had been good, but felt so tangled, a knot of good things, and when I thought of heading back into the school year and the busy season of retreat-speaking, I just felt overwhelmed.
Overwhelmed. This was a key word we examined this last month.
I'll share more on Wednesday, but this month we slowed down enough to discover some significant truths about our family, specifically our son. Overwhelmed is not where God wants us to live. Two key books harmonized in my heart and led us along a path of learning to hush the cacophony of our culture's cries for more, more, more, and tune in carefully to our kids, to our loved ones, to the Lord.
We have a lot to learn. *smile*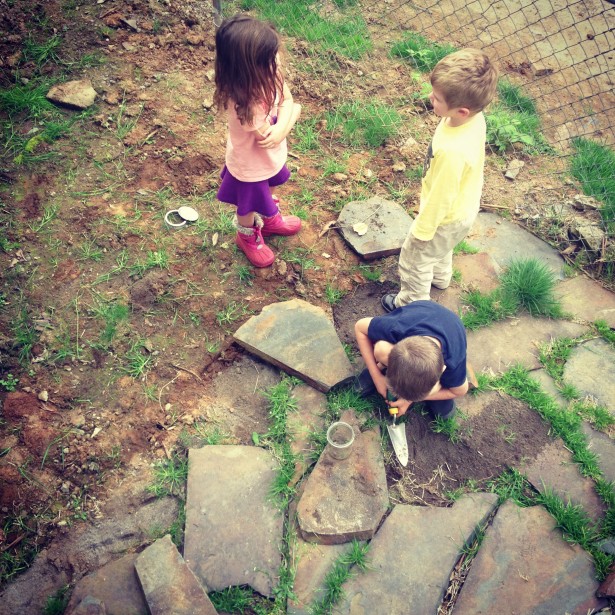 Last week I was digging up weeds. Along one long edge of our home is a space that … well, is hideous. The lawn sort of gradually peters out into overwhelming weeds.
So, I had chosen to do what I often do when dealing with an undesirable area … I ignored it. 
Well, the very essence of this Sabbath month was taking the time to really–really–look at the areas of our family that have often been ignored. It was a time to rest, sure, but it was also a time to kneel down low and look.
I looked. At all the weeds. Along that edge and in our lives and as I bent low on that last day of my Sabbath month, I was glad that physical weeding wasn't the only thing I'd done that month. Some deep uprooting had been done and this back-breaking yardwork was a walk in the park compared to the weeding of the heart.
As I knelt, weeding this ugly area, I wasn't even sure why I was doing it. Sure, weeding is the "right thing" to do, but did it really matter? Would it be that much better afterwards?
To my surprise, as I dug and clawed and tugged, I discovered …
Solid rock.
A beautiful stone border had been set carefully into the ground, making a clear boundary between the lawn and what must have been a flower garden. Our house is 108-years-old so who know what decade this was done, but it was there.
A strong rock foundation, a boundary. It was there all along.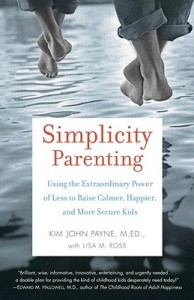 Bear with me if this is too cheesy for you, but what we discovered when we really dug out the commotion in our lives is that, by the grace of God, we do have a lovely and firm foundation in our family. We have unity. We are in agreement. We have our compass set on the glory of God and the furthering of His kingdom.
We just needed to pull out a whole lot of weeds.

Part of this month's Sabbath was undertaking a simplicity regimen that involved much prayer, planning, and many trips to the donation center.

We rediscovered the good, solid, rock boundaries and foundations that are so critical to our family's flourishing.
Of course some new book is not the fix-all, but I do wholeheartedly recommend Simplicity Parenting if you have young children (especially ages 4-8). It was exactly what we needed to clear out the clutter–on every level–and rediscover a beautiful family foundation. So now, with this cleared-out space, we can carefully cultivate a Christ-centered life-garden for our kids. We have our work cut out for us–*smile*–but it's a good work indeed. Thank you, dear friends, for allowing me this blessed bit of respite and reflection.
I'm glad to be back. 
{Happy September! Thanks for reading.}
{ 10 comments }