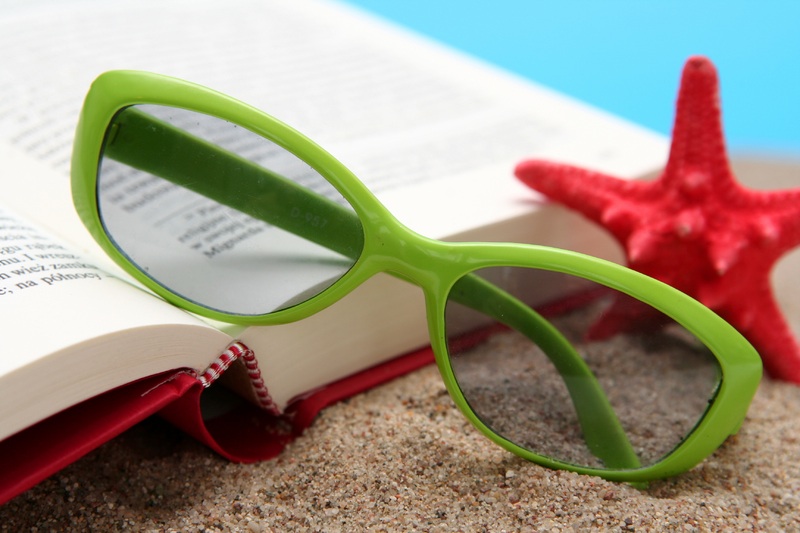 Just in case you have some free-time over the holiday weekend ahead: Here are a few fun reads just waiting to be enjoyed. We're loading up the car today and headed on our grand road trip adventure tomorrow. Stay tuned for thoughts on Pioneer Life.  Enjoy!
1. The Hawk and the Dove Trilogy (Slow at first, but stick with it!  The story of a Benedictine monk in an English monastery in 1303: Deals with issues of humility, community, and the marginalization of our sick and handicapped.  Must read. I bought this one.)
2. Ella Minnow Pea (This book fascinates me. A story of a fictional island that restricts the use of certain letters because of foolish superstition.  First off, the way it's written is absolutely genius. But the implications are fascinating as well. You have to see it for yourself.)
3. Year of Wonders (This one tore me apart: Seventeenth century England, during the Plague. A small village, when infected, chooses to quarantine themselves entirely in order to avoid spreading the deadly disease.  It is horrific, heroic, inspiring and disturbing all at once. My only warning is that the end is stupid. If it had ended on page 272 it'd be great, but for some reason she adds this ridiculous ending. Ignore it.)
4. The Help (I'm sure of you've heard of this one by now…  the story of three women, set in 1962 in Jackson, Mississippi, and how their lives intersect. Civil rights in a whole new light.  Couldn't put it down. It's long too, so be sure to understand that your family will be severely neglected for a while during this one.)
5. The Guernsey Literary and Potato Peel Pie Society. (I've always said a novel in letters could never be done. At least not well.  I was sooo wrong. This is amazing. Set in 1946, a story set in London and Guernsey island at the end of WW2.   Humanity, frailty, love … it's fabulous.)
6. Still Alice. (This is a heartbreaking, but beautiful and insightful look at the progress and effects of early-onset Alzheimer's.  The author is a neuro-scientist, and uses her years of studying this devastating disease to inform her writing.  Gripping: I think I read it in one sitting.)
7. Lowlands of Scotland Series: Thorn in my Heart, Fair is the Rose, Whence Came a Prince.  These are the story of Jacob, Rachel, and Leah, set in 1764 in Scotland.  I think these should contain a warning label because they will seize you emotionally. I became obsessed, sneaking up to bed early to read, staying up until the middle of the night carrying my book around to sneak in moments when I could.  Carry kleenex. Powerful stuff. BTW there's a 4th in this series too but I could never get into it for some reason.)
8. The Secret Life of Bees. (A coming-of-age story set in the 1960s.  I haven't seen the movie, but this book is great.)
9.The No. 1 Ladies Detective Agency series. (I don't even remember how many are in this series, but you must read them all. They are all wonderful.  The perfect light book for a summer afternoon.  Mma Ramotswe will become your new best friend.  I love her so much.  Set in modern Botswana, this "traditionally built" African woman sets up shop as the No. 1 Ladies detective in her country.  Amazing.  This author, Alexander McCall Smith, also has a 44 Scotland Street series–I've read one–, and an Isabel Dalhousie series.  I've read several and like them as well, but Mma Ramotswe takes the cake.)
10. The Glass Castle. (Ok, this isn't fiction but it's better than fiction!)  Writer Jeanette Walls writes a memoir recounting her childhood growing up homeless. She writes the most unbelievable and often horrific tales without flinching and without an ounce of self-pity. This book is disturbing, challenging, hilarious, entertaining, inspiring. One you can crawl right into! A must-read.
11. Anything by Rosamunde Pilcher.  (The Shell Seekers is her most popular, and probably my favorite, but the lady doesn't have a bad novel in her. They're all delightful. No real challenge or redeeming value but well-written; the woman's just a born story-teller.  Enjoy these by the pool sipping lemonade.)
12. The Rumpole series. (Again, I don't know how many are in this series but I've read every single one and am begging for more.  Not sure everyone will share my love for this odd British humor: Rumpole is a short pudgy aging British barrister who is rather unremarkable, who carries in his pocket a copy of the Oxford Book of English Verse, and is married to a woman whom he refers to as She-Who-Must-Be-Obeyed.  I love my Rumpole!)
13. An American Childhood (Annie Dillard is a literary genius, so brace yourself for some mental mastication.  Such richness in this book though. The part about her rock collection wore on a bit, so I skimmed that part. Her insights into children and adolescents is amazing.)
14. Old School (The setting is an elite prep school in 1960, and the narrator is a half-Jewish scholarship-student (a lower-class outsider) who learns to mimic the mannerisms of his privileged classmates in order to fit in and gain acceptance. More than anything he wants to be a writer, but he cannot write the truth until he first learns to tell the truth about himself. The themes of competition, pride, and pretense  cut to the heart of our image-obsession and veneered society.) My review here. 
15. In the Time of the Butterflies (Historical fiction. The story of the four Mirabal sisters during the Trujillo regime in the Dominican Republic, their plot to overthrow the government, their conflicting desires and emotions, and their tragic end. Fascinating read.)
{What are your favorite fiction reads? I don't have a single one on my nightstand right now. Please help me out!  Thanks for reading…}