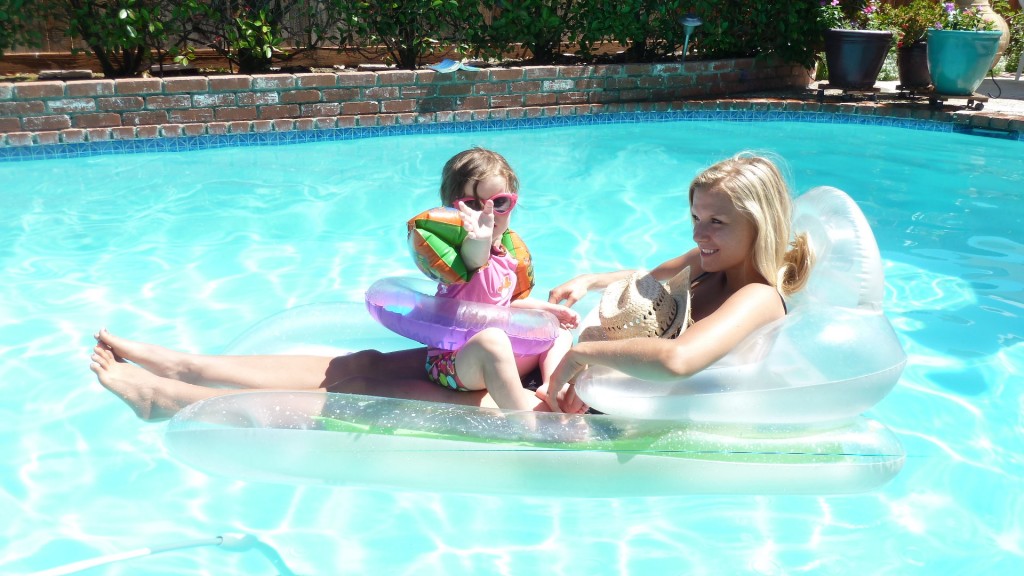 Swimming Floating with my girl. (Do you think we have enough flotation devices?!)
Sun. Sun. Sun.
S'mores.
BBQs.
Naps.
Unplugged.
Learning to listen.
Crystal blue waters.
Sidewalk chalk. 
Priceless works of art. 
Raspberry lemonade.
Wearing only bathing suits for two days straight.
Kids so tired they fall asleep quickly.
Fresh strawberries, blueberries, raspberries for breakfast.
Good sleep.
Love Has a Face.
The Missional Mom. (Must read!)
Long talks with my man. Oh so grateful to be married to a man after God's heart!
Thanking God for faithful friends in our life.
Ideas, dreams, vision.
Praying for everything.
Emily praying my migraine away.
Big salads.
Roasting marshmallows.
Not wanting to run but doing it anyway.
Cool nights.
Learning to see.
Safe travels.
Full tires.
Air-conditioning.
In-n-out burger.
Early mornings with Him. 
Kids curled up in the shade with books.
Watermelon.
Reminders of how big He is.
Like-minded saints.
Understanding. 
Seeing–just a bit–with His eyes.
A blessed weekend to you! With love from Las Vegas, thanks for reading,
K