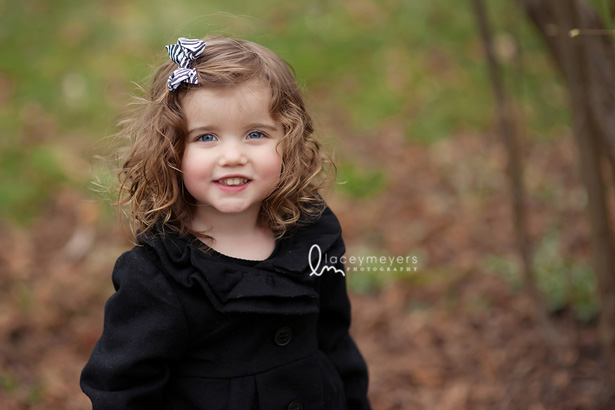 Today when I put your 3T jeans on I stared at your bare ankles in disbelief.  We stood you up against the measuring stick and confirmed our suspicions–2 inches in 2 months!
You're growing up.
This week I sat and re-read all my posts from this week four years ago, all the pregnant anxious waiting and feeling heavy with hoping and wanting to see you and longing to hold you in my arms. And when I expected a fast labor you surprised me with your looong hard labor and then you came with your head full of dark curly hair and you've been surprising me ever since.
You're entirely different from anything I ever expected.
Of course, I see bits of me in you. You cry–hysterically–when you do something naughty and get caught. You're sensitive. You're silly.
But this is what makes you so altogether fascinating and captivating: You're absolutely convinced that everyone loves you.
That is a precious quality, Heidi, one that will get you into trouble but should be preserved nonetheless. It's so far from pride. It's innocence and delight all rolled into a ball. The other night as we sat around the dinner table, we took turns sharing what the highlight of our day had been. When it was my turn, I sat and thought for a moment, "Hmm…what was my highlight?"
You beamed and chimed-in to help me:
"Being with me!"
Yes, Heidi. My highlight was being with you. Of course it was. And of course you know nothing but love. You haven't met rejection yet. You know nothing but shining. And it is this assurance-of-being-loved that makes you so fascinating. You twirl and laugh and run and play tricks and tell jokes and throw your three-year-old self into this world with reckless abandon.
I pray to God to preserve that precious quality of yours. 
Because this is the last day of 3. And tomorrow you'll be four and then fourteen and your jeans no longer fit and  you're growing up and someday you will feel the sting of rejection. The deep pain of a blow to the heart. You'll look in the mirror and not absolutely adore what you see.
This world shouts its harshness at us loud.
But if this assurance, this foundation of being absolutely convinced that you are loved–if that can be rooted deep enough, nothing else will shake that. 
That's my job.
That's your job.
If, by our tenacious affection and our tireless nurturing, training, discipline, by the truth of God's Word and the power of God's Spirit, we can show our children that we are wildly fond of them, that we've gone completely cuckoo crazy for them, we can convince them to the core that they are loved. By us and by God.
They will trust us when they know they are loved by us.
They will trust God when they know they are loved by Him.
We spend most of our time celebrating firsts. But today I'm celebrating your last day of 3 and praying–pleading–that you'll continue to know with everything in you that you are loved beyond comprehension. For all the parenting books and child-rearing techniques, it boils down to showing you the love of Jesus Christ.
On your last day of 3, that is my prayer:
For this cause I bow my knees to the Father of our Lord Jesus Christ, Of whom the whole family in heaven and earth is named, That he would grant you, according to the riches of his glory, to be strengthened with might by his Spirit in the inner man; That Christ may dwell in your hearts by faith; that you, being rooted and grounded in love,May be able to comprehend with all saints what is the breadth, and length, and depth, and height;And to know the love of Christ, which passes knowledge, that you might be filled with all the fullness of God. (Ephesians 3:14-19)
May you continue to be absolutely convinced that my day's highlight is being with you, and may you know the crazy-love of Christ all your days. Happy birthday baby-girl.
{May you all know this love too. Thanks for reading.}