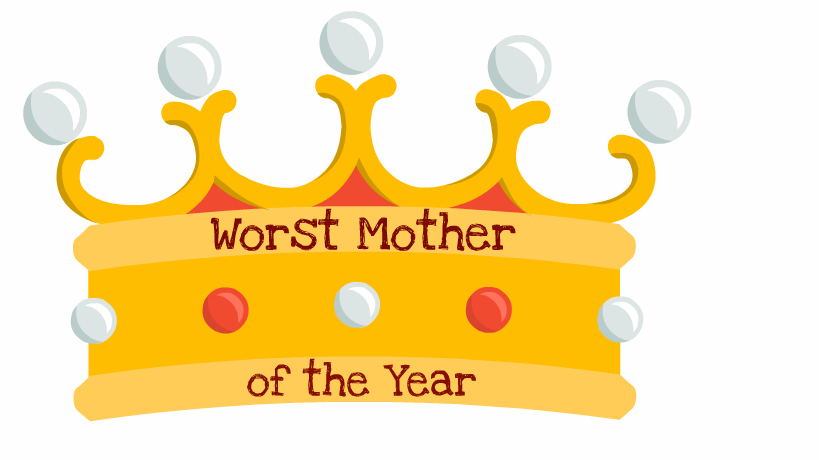 "Drumroll please  …   Yes, today is the day, we are announcing the 2013 Worst Mom Award … and the winner is:
KARI PATTERSON!!!
Yes, everyone give her a round of applause. Kari Patterson is the only mom this year to accidentally schedule a conference on the weekend of her daughter's birthday! Yes, that's right! That's what we call a "Big Fail." It's not as if she even has that many kids — just 2! And one of them has a birthday at Christmas so it's impossible to forget. So really, she just has ONE birthday to schedule around for the entire year, and she managed to double-book it! Everyone give her another round of applause for this fail with a capital "F"! And now, let's tell her what she's won:
GRACE.
(Applause stops. Everyone's quiet.)
That's right.
The good news is that she's won grace. It's true, when she found out last week that she'd accidentally scheduled a large speaking engagement on the same weekend as her daughter's birthday, she cried. And cried and cried and cried. Guilt and condemnation are quick counselors, swooping in immediately for the kill. But it didn't take long for God's supernatural grace to rain down and remind her how loved she is. How loved her daughter is. How God works all things (even Big Fails) for the good of those who love God. And then He spoke through her loving husband to extend further grace by rearranging his entire weekend and studying schedule to take the kids to the beach for the weekend, right by the conference, so Kari could be with them during her free time. God provided a fabulous place with a special last-minute discount rate. He gave the kids enthusiasm and excitement for the "Beach Birthday Weekend!" And He gave her a really great story–albeit a humbling one–to tell at the conference. The women–bless them!–were warm and receptive and enthusiastic, embracing God's Word (sometimes hard ones!) and joyfully accepting Kari and shooing her off quickly so she could spend as much time as possible with her family. Several sweet sisters even got together and bought Heidi a special birthday gift, just to "say thank you for sharing your mommy with us!"
Not just grace. Amazing grace. 
Sometimes failing isn't so bad.
The whole weekend had Kari in awe. The beach house–an old 20′s Cape Cod charmer–was full of children's toys and enchanting books and games. It had a hot tub (!) and the sun shone all day Saturday. The kids played in the sand (Heidi wearing only her swimsuit and a down-parka), Dutch jumped in the waves wearing his rain-boots (!) and Heidi ran, lept, twirled, and danced her way into being fully FOUR. Not only this, but Heidi's Oma, Papa, and Nana ALL joined her at the beach for the birthday weekend, making it  a full family affair. And, wouldn't you know it, but in the cupboard of kitchen they found, yes sprinkles for the pink cupcakes.
Everything–the entire weekend–can be summed up in this one photo of Heidi. It says it all: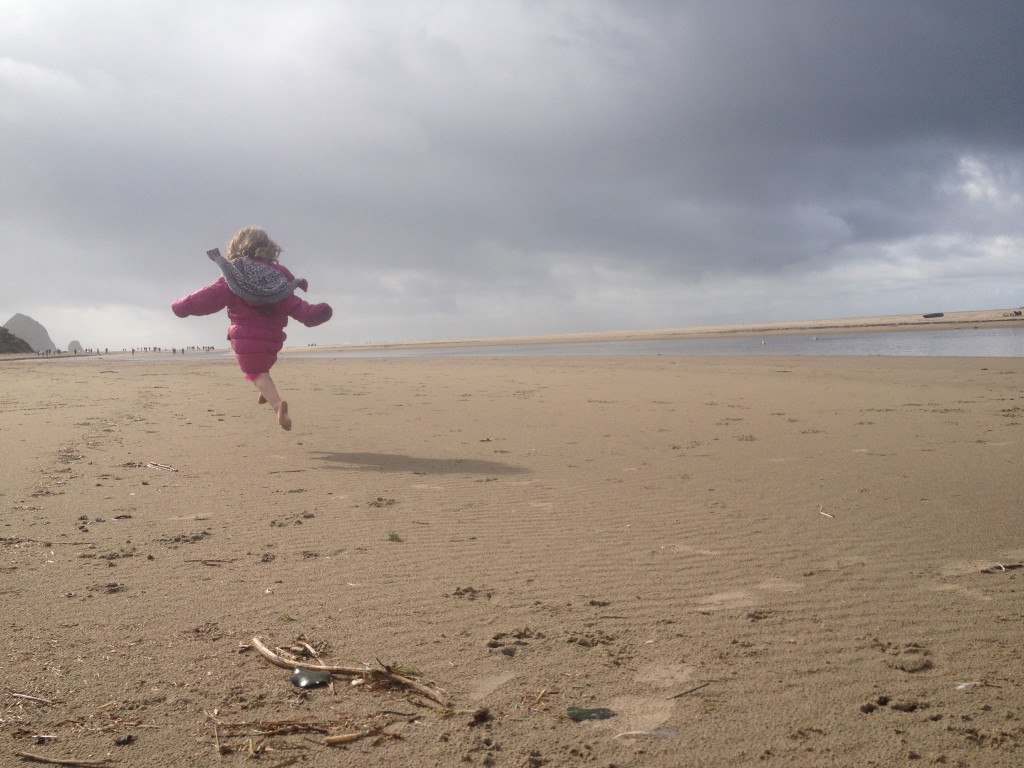 That's right–the lesson here is that our biggest fail turns into our biggest blessing because we have the biggest God. 
This truth is what Kari won this weekend. 
Thanks for reading.