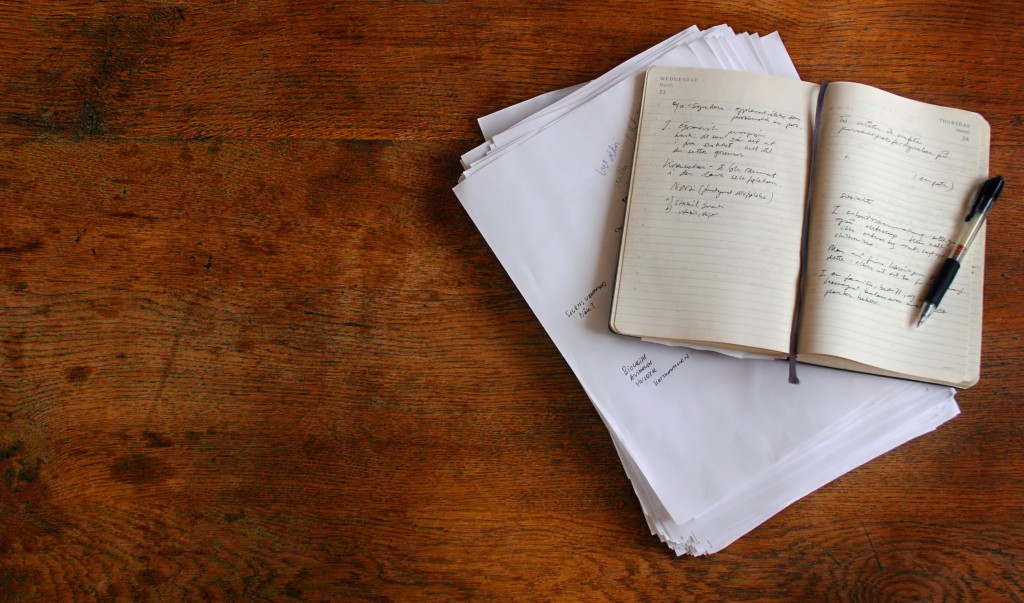 "You should go to this." My husband pulled a flyer out of his bag and slid it across the counter to me.
"Faith & Culture Writer's Conference? No way." He tilted his head, gave me a stop-being-ridiculous look, and waited.
"#1, I'm not a writer. I'm a wannabe. I'm a blogger with a pathetically small following and I say I'm going to write a book but I probably never will. #2, All the people there will be real writers. Authors and stuff. No way I'm going."
He wasn't listening.
"They have appointments with literary agents. You can share your book idea and get feedback. It's only $55. I'm signing you up."
Several weeks later I finally caved.
As I filled out the registration form, I scrolled through the photos of literary agents. Hmm … which one to pick? Oh man, not Bill Jensen. Too scary. Jenni Burke! She looks nice, and she's smiling in her picture. I'll pick her. She'll let me down easy and won't laugh at me and make me cry. 
Jenni Burke. *Click*
Done.
The week of the conference, Western Seminary called. "We're so sorry. Your registration had an error and had to be resubmitted. Because of that the agent appointments have filled up. The only one left is with Bill Jensen."
Panic. Scary Guy!
I prepared for the conference as most lame people do when afraid — I pretended it wasn't happening. Finally, at 10pm the night before the conference, I figured I better have something to give to Scary Guy. So I Googled "How to write a book proposal" and quickly found myself more overwhelmed than ever. It was a little late to begin drafting up the 50-page proposal that Rachel Gardner said was necessary. I had nothing but a blog and a dream. And Scary Guy.
I arrived alone and didn't know a soul. Holding something in my hand would provide security, so I headed for the coffee. A bright, cheery gal in her 50s started chit-chatting, and to my surprise she wasn't published either. She was just an artist who loved Jesus, photography and poetry and had come to learn whatever she could. What a novel idea!
From the very first session I was hooked. Paul Metzger had me mesmerized as he shared Jeremiah 20:9 and spoke of a message shut up in our bones, how we should only write if we must write, if we had a message that we could not hold in. That was it! That was exactly how I felt. The more he spoke the more I realized this simple but profound truth: I am a writer. If God has called me to write, I am a writer.
An ISBN in my name does not make me a writer.
Writing makes me a writer.
Cornelia's workshop had me feverishly scribbling notes and again, encouraged. Where Dr. Metzger had inspired my soul, Cornelia gave me practical tools. I kept texting my husband, "This is amazing. Thank you so much for making me attend!"
But I still had to face Scary Guy. When the time for my appointment came, I waited at the door and read his bio. Oh for crying out loud. He'd been in the literary industry longer than I'd been alive. He represented big name authors. I texted a friend: "Just pray he doesn't stuff me in the garbage can."
"Next, Kari Patterson."
I sat down opposite Bill Jensen, and blurted out, "I don't know what I'm doing! I've never done this before." To my surprise, he smiled.
"That's ok … just tell me your idea."
And I did. And to my amazement, he didn't stuff me in the garbage can. He didn't laugh. He didn't mock. He actually liked it. A lot. He liked the title and the message and he affirmed what I was already doing and gave me clear, practical steps of what to do next. He was thoughtful and listened. He was kind.
I went home and wrote the 50-page book proposal the following week.
A few months later I signed with a literary agent–the same agency which represents Paul Metzger, another Writers Conference connection–and although our publisher is still pending, the book has been written and we're close. Very close.
But none of this would be if it weren't for the flyer on the counter, the $55, and the Scary Guy appointment.
Oh, and the lady who chit-chatted with me over coffee?
She lives with us now. 
In so many ways, the Faith & Culture Writers Conference was a godsend. There will always be a thousand reason to not. Not go. Not write. Not try. The conference may not be life-changing for you. But it might.
Give it a shot.
~
Live near Portland and love to write? Consider attending the Faith & Culture Writers Conference April 5th & 6th! More info here. And WHATEVER you love to do, whatever gifts, passions, talents God has given you, are there steps He's leading you to take? What "Scary Guy" do you need to face in order to move courageously forward by faith? Give it a shot! Thanks for reading.