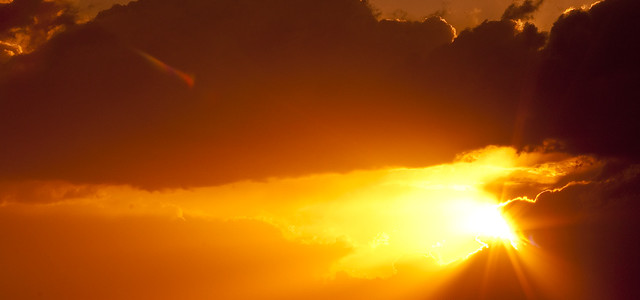 Back to manna. After considering what it'd be like to have spiced almonds (my breakfast) for 43,800 meals straight, I'm really grateful that I have a fridge full of options at every meal.
Variety is such unsung luxury. 
Now, back to the Israelites. Keep in mind that in Exodus 16 (when the manna sitch is taking place), they have been traveling for 45 days. It's been 45 days since they left Egypt, 45 days since they roasted the Passover lamb and had their hurried feast of unleavened bread.
This past fall, we took our 3 week roadtrip, and I packed most all of our food from home. We picked up a few fresh things here and there, but for the most part I brought it all. After 3 weeks I was ready for some new food!
Now, keep in mind the Israelites hadn't had any new food since they left Egypt a month and half earlier. They probably packed extra raisins and dried food, maybe some skins of water and wine. But not much. Only what they could carry while they walked. And they've got babies, old people, animals. Millions of people. There were more than 600,000 military-aged men (20 and older), plus women and children, so we're looking at somewhere around 2.5-3 million people.
This is roughly equal to the entire Portland metro area. (In the city are approx. 800,000 and in the Portland-metro area is about 2.5 million)
Can we even fathom that?
Now, consider the chaos that ensued when Portland just had SNOW.  Right?! When they were driving cars, through inclement weather. Consider the chaos of having people protest downtown. Consider the chaos of Christmas shopping. I don't even venture into Portland in the month of December! We are talking a lot of people, and we have roads, buildings, cars, buses, max trains, cell phones, electricity, flashlights, convenience stores, police. Right??!
So, basically, the entire Portland metro area, 2.5 million people, minus all the modern conveniences that help us control crowds and manage chaos, all leaving the city, and traveling out into a vast wilderness desert, with no food or water. No cell phones or loudspeakers, no stores or hotels.
No campgrounds. No bathrooms.
And for the first 45 days they had nothing. They were probably completely exhausted. Desperate. Hungry. Losing hope. Sure, God had miraculously parted the Red Sea and delivered them from slavery, but now they were just wandering in the desert. And so what do they do? They do what I do and you do when faced with trying circumstances:
They complained.
If they had had Facebook, they would have pulled out their phones (which would have died by then anyway), and written status-update-vent in all caps: (v. 3)
WOULD THAT WE HAD DIED BY THE HAND OF THE LORD IN THE LAND OF EGYPT, WHEN WE SAT BY WITH MEAT POTS AND ATE BREAD TO THE FULL, FOR YOU HAVE BROUGHT US OUT INTO THIS WILDERNESS TO KILL THIS WHOLE ASSEMBLY WITH HUNGER.
Translation: Why do you hate us, God?! We'd be better off dead than in your care!
 Of course, they were slaves in the land of Egypt. They've forgotten that part.They were slaves, in Egypt, being beaten and mistreated horribly, and yet their current desperation has erased all memory of that and painted the past as a perfect situation compared to the present.
In other words: All they can see is the immediate problem.
Just like me.
How quickly I forget God's miraculous provision! How quickly I move on to complaining.
How quickly my wide-eyed wonder becomes narrow-minded unbelief because I can't see how He'll make good on His Word. 
How quickly I forget His goodness.
Now, God is good and gracious and provides for them completely. More on that next time. But for now, oh how I long to ask my Father for things in a way that demonstrates faith!  I want to pray full of faith, not full of grumbling.
I want to lift my eyes to the hills and know His help will come, not cast my eyes on the ground and wonder where He's gone. 
You too?
Let's be careful how we pray. Let's be careful how we speak. Let's watch our words and be sure they rightly esteem the God who is constantly working for our good and His glory.
I'm not trying to be fake, reflecting something false, pretending everything's perfect. (2.5 million people camping in a desert is anything but perfect.)
I'm trying to real, reflecting the TRUTH, that God is good. 
Thanks for reading.