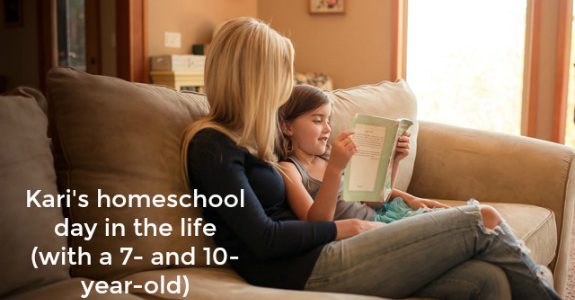 Sometime around 7 they shuffle out, sleepy-eyed, their pajama-pants falling mid-shin, reminding me how fast they're growing up. But we still snuggle.
They find me in my favorite chair, the big one with room for a little beside me and another on my lap. I slide my Bible to the side, set my coffee down, and gather them up, pushing back the blanket so they can crawl beneath. I kiss their cheeks, right next to their mouths so I can breathe in their morning breath. I'm weird like that, I love their smells.
Thus begins our day. …. Read the rest over at Simple Homeschool! Thanks!