Speaking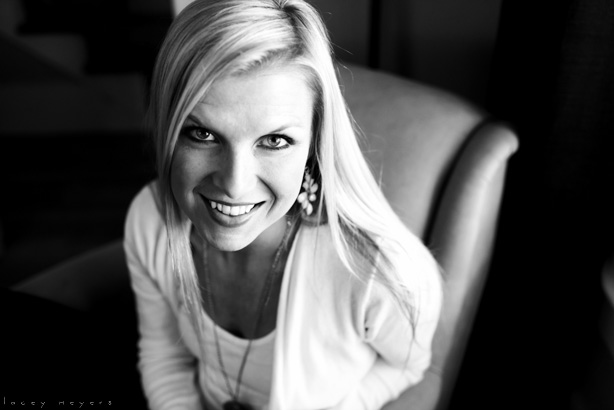 {Come join us!}
Contact Kari about speaking availability
.
One of my greatest joys and passions is teaching God's Word and speaking on topics that equip and inspire His women to live purposeful, godly lives for His glory.
If you have an occasion that necessitates a teacher/speaker, please feel free to contact me here.  I'd love to explore the possibility of joining you in ministering to God's women.
Because of our church-plant and my role there, I am available for speaking events Monday-Saturday. For retreats, I need to leave late Saturday night or early Sunday morning to be home for church the following morning. Options are available for doing all sessions Fri-Sat OR having the 4th session an interactive discussion/reflection time with prayer, worship, and communion (depends on retreat topic–see options below). We can rest assured, After I leave the Holy Spirit is still there speaking to women's hearts and doing His word in their lives! Thanks for your grace and understanding in this.
2014
January 8th SPROUTS Mom's group, Riverwest Church
January 10-11th Women's Retreat (Newberg, OR)
January 16th Lake Grove MOPS
February 7-9th Calvary Chapel Corvallis Women's Retreat 
February 14-16 Southwest Hills Baptist Retreat (Cannon Beach, OR)
February 21-23 Grace Point Nazarene Retreat (Lincoln City, OR)
February 28-March 1 New Hope Women's Retreat (Richland, WA)
March 8 Faith and Culture Writer's Conference (Newburg, OR)
March 14-16 Unavailable

March 18th Molalla MOPS (Molalla, OR)
March 21-23 Shiloh Christian Fellowship Retreat (Aberdeen, WA)
March 28-30 Military Wives' Retreat (Yokota Air Base, Japan)
April 4-6  Sonrise Church Women's Retreat (Twin Rocks, OR)
April 12 Creekside Community Church Ladies' Day Out (McMinnville, OR)
April 18-20 Easter Weekend–Unavailable
April 25-27 Rogue River Christian Fellowship Women's Retreat (Applegate, OR)
May 3rd Sonrise Church Ladies' Event (Beaverton, OR)
May 10th Mother's Day Weekend–Unavailable
May 16-17th Weekend of RENEWAL retreat (Portland, OR) 
May 23-24 Memorial Day Weekend–Unavailable
May 30-31st Unavailable
July 18-20 CBNW Women's Camp (Salem, OR)
September 5-7 Junction City First Baptist Women's Retreat (Lincoln City, OR)
September 12-14, 2014 North Seattle Alliance Church Retreat (Sumas, WA)
September 19-21, 2014 Damascas Community Church Retreat (Cannon Beach, OR)
September 26-27th RENEW Church women's weekend of Renewal (Molalla, OR)
October 3rd Mom 2 Mom Event (Salem, OR)
October 10-12th, 2014 Trail Christian Fellowship (Lake Bradley, OR)

October 17-19th, Unavailable
2015
Jan. 23-25, 2015 Lake Bible Church (Cannon Beach, OR)
Feb 13-15, 2015 Southwest Hills Baptist Church Retreat (Cannon Beach, OR)
Feb. 20-22nd, 2015 Beaverton First Baptist Church Retreat (Cannon Beach, OR)
April 17-19th, 2015 Calvary Crossroads (Medford, OR)
May 29-31, 2015 Conservative Christian Fellowship Church (Newberg, OR)
What others are saying …
"Kari went over and above our expectations and hopes. She is not only a gifted teacher and opened up a passage of scripture over the course of our weekend, but she did so in ways that blessed each woman there. Those who were mature in the knowledge of the Bible couldn't stop talking about how the truths spoke to them and those who were new couldn't get over how relevant Kari made God's word to their lives! As a team who puts together a Bible seminar each year, the final proof shouted at us when the evaluations were tallied and most of them asked to have Kari come back and teach again, which of course we are definitely going to do!"
-Jody Bormuth, Director of OWOW ( Oregon Women Of the Word)
"Kari was our recent Ladies' Retreat speaker for our church in Southern Oregon and did a beautiful job opening the Word and applying it to our lives.  She speaks clearly, practically and with passion.  The reviews we received from those in attendance reflect that her teaching is enthusiastically received.  We look forward to sitting under her teaching again in the near future.  In addition, she is a delightful young woman to meet and to know.  The ladies LOVE her!!"
-Becky Bonner, Director of Women's Ministry and pastor's wife, Calvary Crossroads Church, Grants Pass, OR

"I viewed the beautiful, young speaker, Kari Patterson, with some reservation. After all she was close to half my age. What could she possibly share that I hadn't heard for 40 years? … I was impressed by Kari's depth of knowledge and understanding of the Scriptures and her application of it to everyday life. … Kari's message hit home on so many areas of my life. She showed me age has nothing to do with maturity in Christ. Her teaching was real, alive, transparent and useful."

-Charmaine Brackett, attendee

"I was so blessed to experience God's faithfulness and words to us through Kari.  What rings out loud and true is God's faithfulness to every generation.  He has so graciously gifted this young woman with the teaching of His word which she does with accuracy, grace, insight, and practical application for living life on God's terms.  It does my heart good to see God working so marvelously in the next generation. "

-Cyndi Harrington, Director of Women's Ministries at Trail Christian Fellowship, Eagle Point, Oregon
Although I enjoy studying and speaking on new passages and topics, and always want to seek to share God's specific word for your occasion, I'm narrowing each year's retreat offering based on the themes God is teaching me at the time:
2014 Retreat Topic Offerings
1. LOVE: What the world needs now. (4-part retreat through 1 John.) We'll be looking together at God's crazy extravagant love for us, how He adopted us and made us His kids, and how our identity as His children changes everything. Then we'll look at how that impacts our love for our brothers and sisters in Christ, and finally how that impacts our interaction with the world–issues of justice, love, and compassion.
2. FLOURISH: How to grow with God. (4-part retreat through lots of Scripture!) God's desire for us is that we would flourish in this life of faith, experiencing the abundant life of abiding in His love and bearing spiritual fruit for His glory. But just as physical plants face many things that threaten their ability to flourish, we too face many dangers which can cause us to live weak, wilted, fruitless, defeated and discouraged lives. Together we'll look at four of these dangers and discover from God's Word how we can truly flourish, and bloom where we are planted.
3. CHANGED: How to have a heart like His. (4-part retreat through Galatians) Transformation from the inside out, through Galatians 3-6. 1. The grace that frees (Gal. 3-4) 2. The battle we face. (Gal. 4-5) 3. The good He grows. (Gal. 5) 4. The hands we hold. (Gal. 5-6)
4. FRIENDSHIP: The gift we were meant to give. (4-part retreat through lots of Scripture!) Friendship. How does that word make you feel? Is friendship a place where people can lean or a place where people are mean? A place you feel defended or a place you feel defensive? Do you let your guard down or put your guard up? We've all had joys and sorrows in the friendship department, most of which shape our current view of friendship. Perhaps you're still trying to find the perfect friend. Perhaps you'd rather just go it alone than face the mess that relationships can make. Perhaps you're wondering if it really matters at all. Is female friendship just fluffy stuff that gets in the way of real Kingdom work? Together we'll explore what God says about friendship.
Current Single Teachings/Workshops:
LIGHT (2013 CHRISTMAS message!)
FLOURISH (How to grow with God)
GET A GRIP (How to go from chaos and control to calmness and contentment) — for Mom's
THE FLOURISHING MARRIAGE (4 little foxes to watch out for)
FAITHFULLY FRUGAL (How to save more, give more, live more.)
Thanks again for visiting. I hope to see you soon.