Dear Dutch,
You are nine. I can barely believe it. As I type these words I look across the room at you, you curled up next to Papa, reading the Sunday comics while he naps. It seems like yesterday he was holding you, sitting in that same chair–you just a few weeks old, all snuggled up in blue and all of us just sitting staring at you for hours. You were a wonderment from the day you were born.
Each year, I've written you a letter. I wrote about Entering Eight, and how you have always been Thursday's Child, in the best way.  You are My Own Christmas Boy, due on Christmas Day. I remember being round and ready to give birth, identifying so much with Mary's eager and anxious expectation of meeting her special son. I asked the Father if He'd be so kind to bring you on the 21st, a few days early so I could be home for Christmas. It was a silly request, but He did it.
You came the 21st, His gift to me that day and every day since then.
Even way back when I wrote You are Three and You Are Four, I knew there was something unique about you, son. Even at 2-years-old, when I wrote Happy Birthday Dear Son, I think I somehow sensed the days ahead would be full. Challenging and glorious all at once. Honestly, when I typed out My Son Turns One I was just happy that we'd both survived that first year. It was touch and go a few times. 😉
But this year, as I re-read all these letters, I realized I've spent a lot of time focusing on our challenges. Yes, I've cried a lot. Yes, we have difficult days. Yes, your uniqueness can bring me to my knees sometimes.
But I would not change you, Dutch.
I wouldn't change you in a million years. So this year, instead of apologizing for all my faults and failures this year, instead of lamenting over how challenging some days can be. Let me just tell you how I love you just the way you are.
I love the Dutch you are!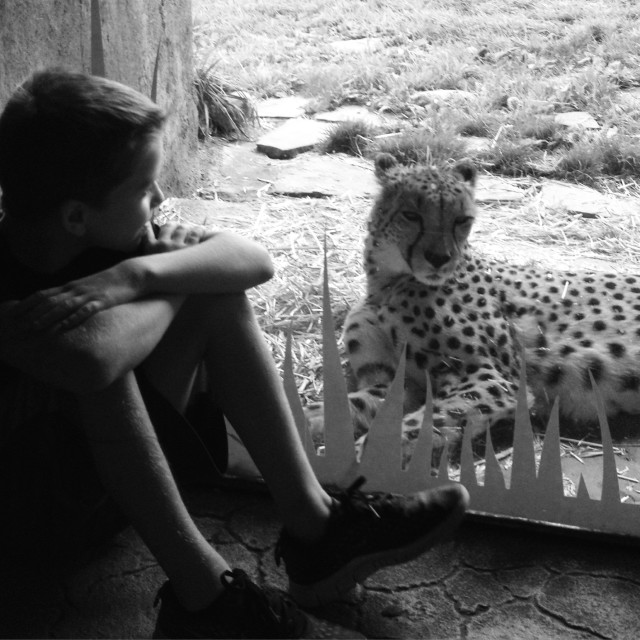 I love the way you deeply identify with animals. How you sometimes think you are one. 😉 How you are fascinated by the animal world and thrive on learning everything you can about them.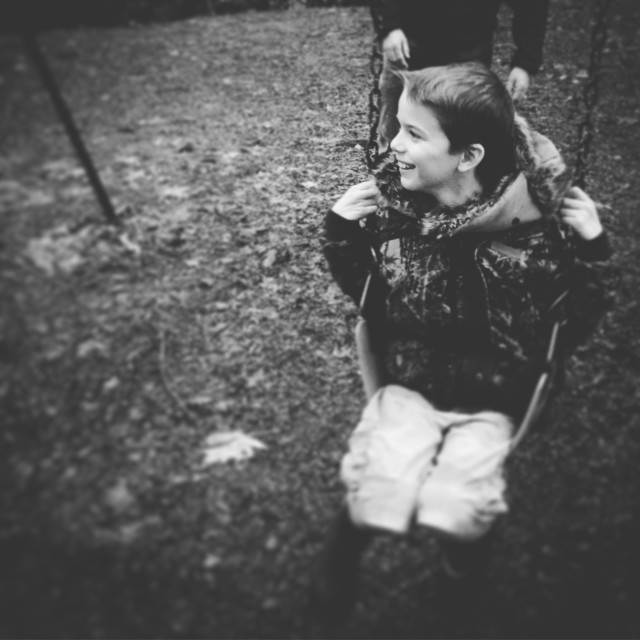 I love your smile. Oh! Your smile! It can light my world like nothing else. Your wide grin that I can rarely catch on camera, it's pure magic! Remember son, what I always say, "People will be overlook a lot of your quirks if you just remember to smile!" 😉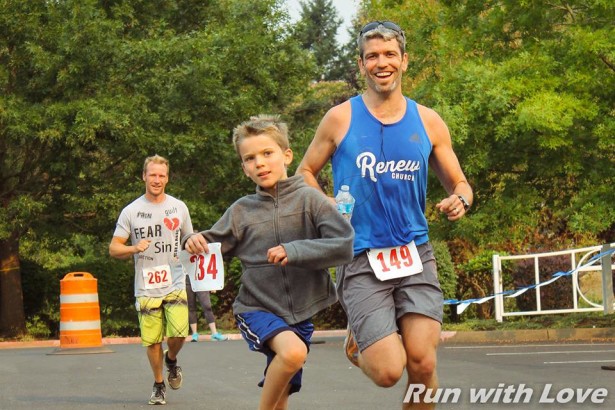 I love how you rise to the occasion. Though sometimes paralyzed by fear and overwhelmed by anxiety, you have an incredible ability to rise up at the last moment to conquer. I was SO PROUD OF YOU at this race, when you cried the entire night before, the entire way there, all the way up til race time, because you didn't want to do it. But then, at the very last second, you grabbed Daddy's hand, "Let's go!" And you ran like the wind! The first kid to finish! I was so proud of you, son. I've seen you do that at least a dozen times this year, in different ways. Everyone has fears, but champions overcome them. You are a champion, son.
I love your celebratory joy. This was when you finished 2nd grade; another example of you overcoming such challenges, and experiencing the joy of victory.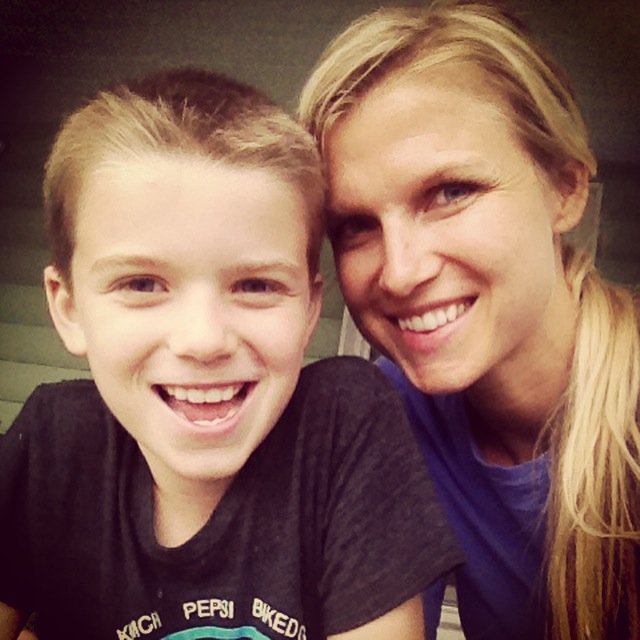 I love your passion for nature. I love when you say, "Mommy, do you want to sit in our special spot?" And we slide onto the railing on the front porch and dangle our legs over the edge. I love how you always ask, "What's your favorite green right now?" And we point to all the different sorts of green we see in nature. I snapped this pic of us in our special spot so I will always remember. You have such a profound love and understanding of creation. It inspires me.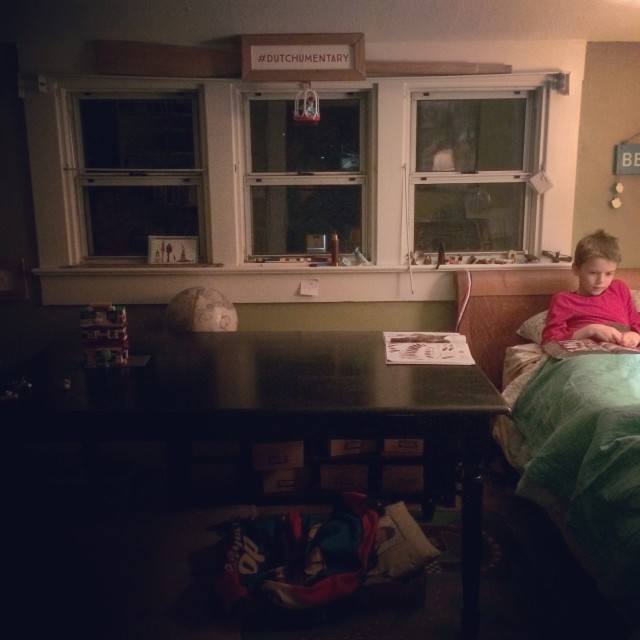 I love that you care nothing for conventions and everything for special items. When I was about to toss our old dining room table, you begged for us to keep it … in your bedroom. And I love how you lit up when I said yes and arranged your room so it would fit. And now I love how there are at least a hundred books on top of that table now. (Better there than on the floor!) 😉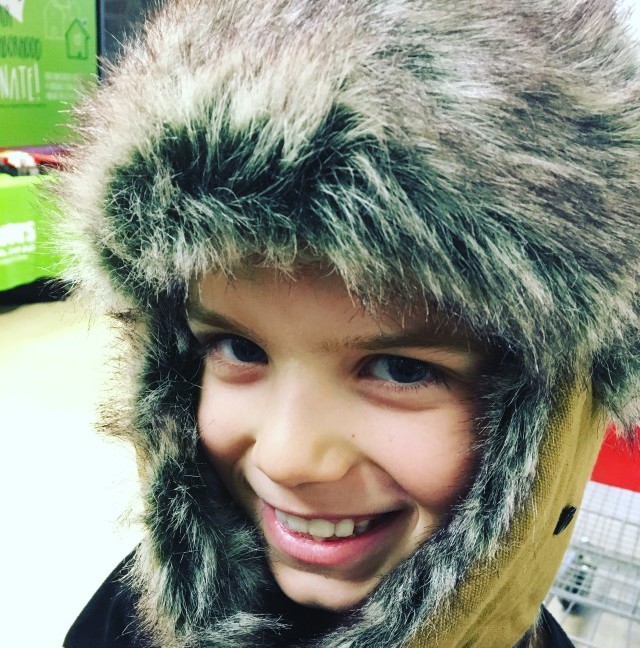 I love you in this hat! Oh how you fell in love with this hat at the thrift store in Phoenix. And how you wear it every time we go outside. It is SO YOU, practically turning you into a wild cat. 🙂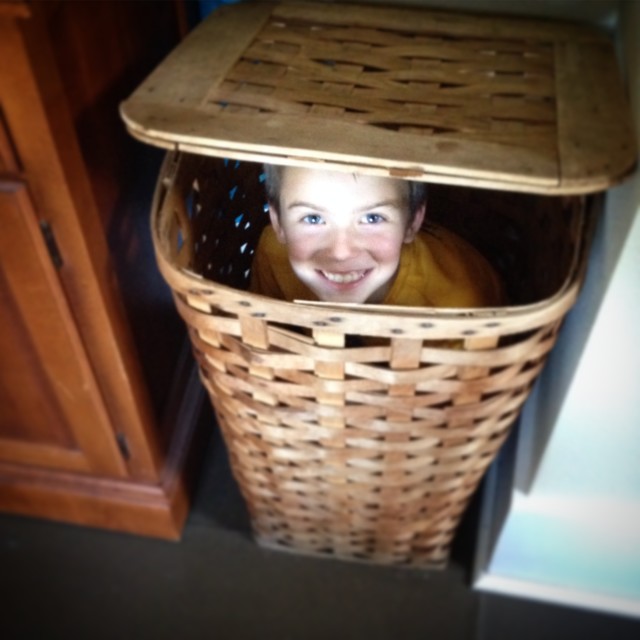 I love how you JOKE! You are such the jokester! Your riddles are hilarious, and you so often have daddy and me rolling in laughter. I love this, when you hid in the laundry basket and scared me out of my mind! I love how you hide under our covers, way down at the bottom, and scare us when we slide into bed. You are too much, son! I love your sense of humor.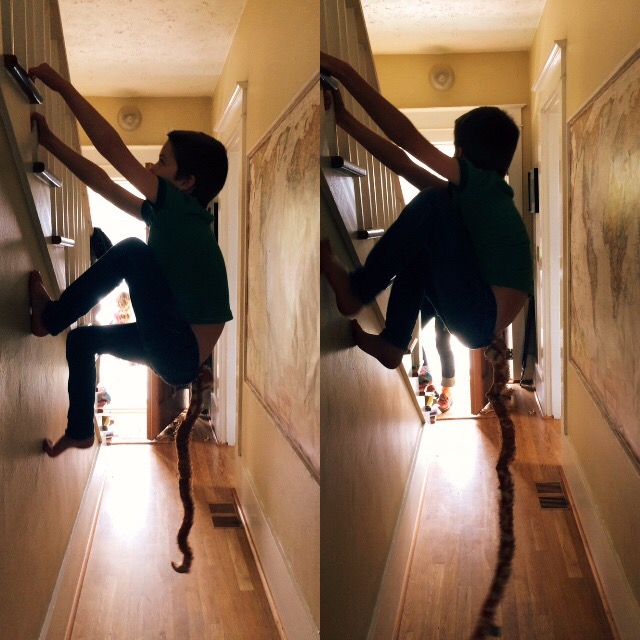 I love that you often truly believe you are an animal. Ok, it can make me crazy sometimes, but I know I'll look back with fondness on you literally climbing the walls with your tail hanging down!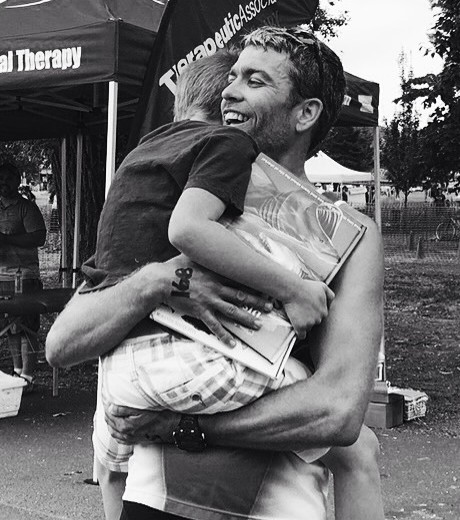 And probably most of all, I love how you love Daddy.  More than anything else in the world, what makes me happiest of all, is to see the amazing relationship you have with your daddy. I know this will be the foundation of your relationship with the Father, and it makes my heart soar to see the two of you constantly palling around. I see how proud you are of daddy when he's preaching or running. Your daddy is a godly, courageous, humble, and extremely hard-working man, Dutch. You stick with him and listen carefully to his words, and you'll go far.
Precious son, welcome to nine.
I'm so excited to journey into another year together.
I love you.
Love,
Mommy