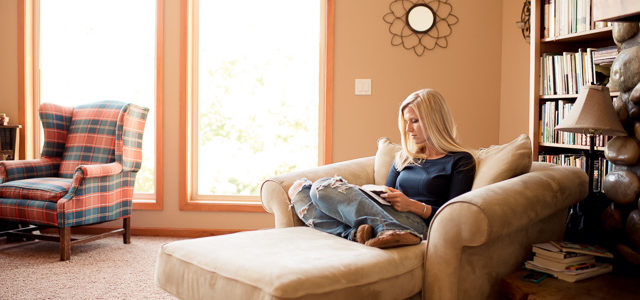 This year I did something I've never done before: I quit reading. 
I shared HERE about my conviction, in early September, to set books aside for a season. It seemed strange, but it was a clear conviction, and I sensed that God wanted me to spend an undetermined length of time without reading any books. I was only to read the Scriptures, and life. There is plenty to read as we look around and LIVE!
I wasn't sure how long this "book fast" would be, but I waited, and periodically just checked back in with the Father, and prayed that He'd show me when we were done. About mid-December, I was praying about this, and clearly heard/sensed: "CS Lewis." As I continued to pray I had the impression that I had the freedom to read CS Lewis. Thankfully, he was fairly prolific so that should keep me busy for awhile! 🙂
Overall, I can see more clearly why God had me lay aside books for a season. It was so good to quiet down all the "other" voices in my head, and tune in to His alone. It also afforded me much more time to prayerfully follow along with current events, be engaged with my kids and read aloud to them. It also slow my pace, so that I wasn't always caught up in some new idea that I'd read. I have a tendency to move along very quickly from thing to thing, idea to idea, and this helped me become more slow and steady, chewing on the Word rather than constantly entertaining new ideas. Overall, I'm very grateful.
So, my reading this for the new year is very simple: Read and re-read all of CS Lewis's books. Of course, my own book will be coming out in late summer, so I'm hoping He gives me the go-ahead to read that. 😉 
I share all of this not to say that you shouldn't read anymore. Not at all! Just to say that sometimes less is more, and reading more doesn't always mean we're living well. May God give you clear direction as to what to read this year, I do hope that it includes my book. I promises it points to Jesus! 
Anyway, here are the books I enjoyed from 2016, that I'd recommend, in no particular order. I read others as well, but these are the ones I recommend.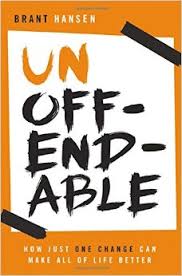 Unoffendable by Brant Hansen. Oh my, LOVE THIS BOOK. The kindle edition is only 99cents–so worth it! It's funny, refreshing. The author has Asperger's, so I only read it because I thought it might help me understand my son, but I gained so much from this book! If you want to fun, impacting, easy-read that will make you smile and think, get this one!!
Do What Jesus Did by Robby Dawkins. Such a great book. It's fabulous, can't recommend enough. Great practical field guide on crazy stuff like healing the sick and casting out demons.
The Shattering by Jessica Smith. This was given to me by the author at a conference where I was speaking. It's simply her story about discovering the truth behind yoga, and her VERY REAL encounter that forever changed her life. It's a quick read but WORTH IT. I know it's a controversial topic, but her testimony is powerful and I highly recommend.  It's one you could read then pass on.
For the Children's Sake by Susan Schaeffer Macauley. Oh my goodness, where has this book been all my life?? It's an absolutely fabulous philosophy of education for homeschoolers or public schoolers. I love her insights. You can easily get this one from the library–I highly recommend!
The Jesus Fast by Lou Engle. I've already talked lots about this book here  and in the entire fasting series on my site this summer. It's not so much a primer on fasting, but a call to lay aside comforts and life-as-usual to embrace an adventure of bringing about God's kingdom here on earth through extended fasting. A faith-builder for sure!
The Charlotte Mason Companion by Karen Andreola. A friend loaned this to me and I devoured it on a vacation trip. It's a long read, and you could spend countless hours here, planning and taking notes. You can get at the library, and then determine if you need your own copy. I love Charlotte Mason so this was right up my alley. If you're a homeschooler, I highly recommend this book.
Give Your Child the World by Jamie Martin. I've already written HERE about this beloved book. A great resource for reading to your kids! Jamie has a new book club for the new year also. Check out www.simplehomeschool.net for more info!
The Daniel Prayer by Anne Graham Lotz. This is a great wake-up call for Americans. I don't agree with every single thing in it, but I am grateful for her TRUTH, and especially her specific call to repentance, prayer, and fasting. Excellent!
Childwise by Gary Ezzo. All the —wise books go along with the Growing Kids God's Way DVD curriculum which Jeff and I are doing right now, and I LOVE it. I have been so blessed by these books, and enjoyed Babywise and Toddlerwise as well. I read Childwise this summer, and it was really helpful for understanding some specific ways I needed to train and nuture our kids at the stage they're at now. Along with this…
Preteen-wise by Gary Ezzo. Believe it or not, my kids are now in this stage! This book focuses on ages 8-12, and it is SO helpful in preparing for the teen years. However, a lot of this book is a repeat of Childwise, so you might not need to read both, if you're short on time. If you had to choose, I'd say go with Childwise because it covers the critical core components of teaching and instilling moral reasoning. It's excellent!
That's it! Now, you're turn: What was your favorite read of 2016? 
Thanks for reading.